Pebble artwork makes a great gift which is both unique, customizable and is perfect for any occasion.
Do you have a favorite memory that you want recreated with pebbles and other found materials? 
Send me a message so that together, we, can start the creativity...
Light houses and sailboats...
are among some of the most requested themes for custom artwork orders.
'My Time'...
Summer is time for relaxation.
This artwork features materials found locally in New York, California, Washington and Arizona with vintage watch components.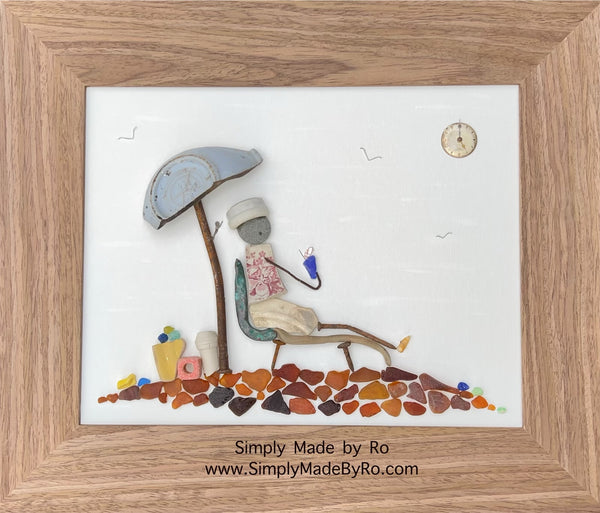 'Garden Girl'
This artwork features a RARE vintage stamped 'Made in Japan' Kewpie style porcelain doll that was found on the beach in Great Cumbrae Island Scotland, sea glass & sea pottery from California, sticks from New York, vintage watch/clock gear and hand bent wire birds.