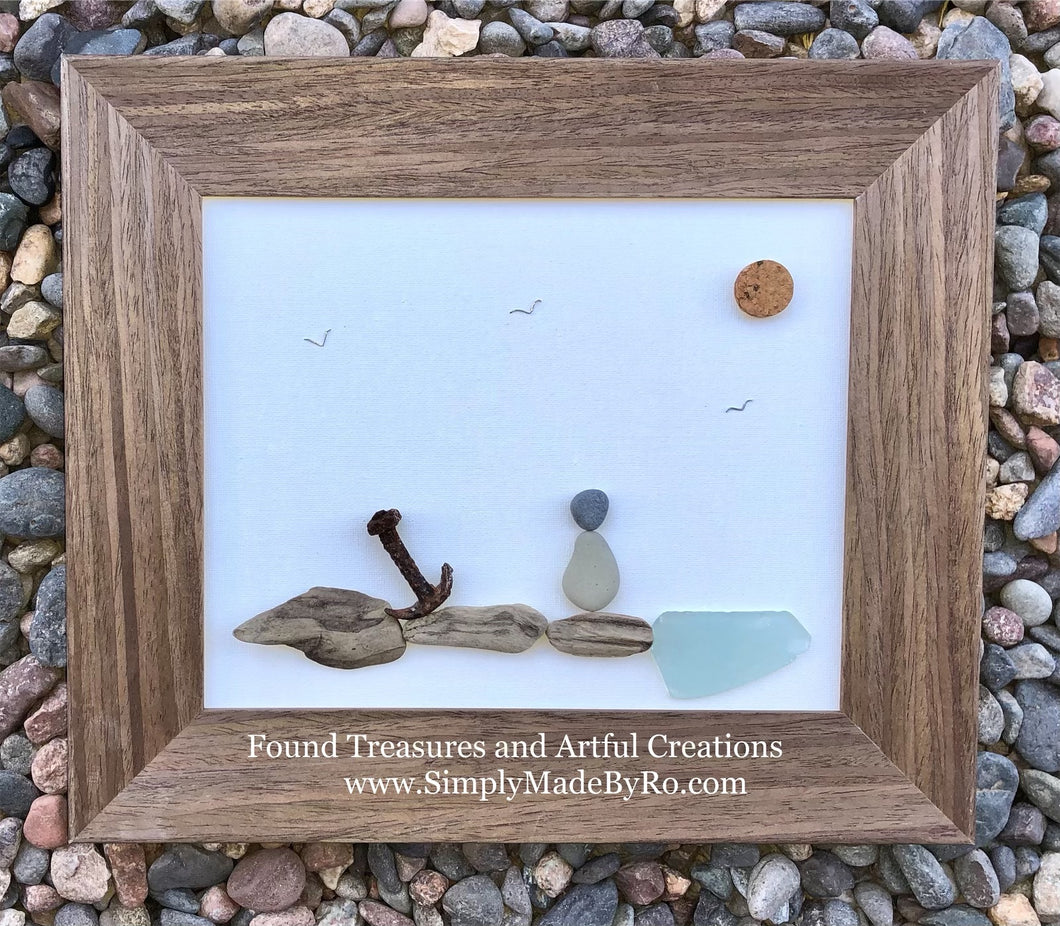 Ship Less
Regular price $70.00 $65.00 Sale
This piece was created in recognition of the anniversary of the attack on Pearl Harbor 12/7/41.
I created this artwork with those who lost their lives on that day, in mind.
Materials used in this artwork include rusty metal "anchor" from Sedona Arizona, pebbles from Alaska,sea glass from Chesapeake Bay Maryland, driftwood from California, cut cork "sun" and wire.
8"x10" canvas in brown rustic frame.